THE SITUATION
As the Director of Physician Recruitment at one of the largest health systems in Greater Baltimore, Devyn Kern has a lot on her plate. The ongoing physician shortage makes her job at LifeBridge Health increasingly difficult, and the steady flow of physician job requisitions on her desk takes every ounce of her attention. When temporary needs arise, this too falls to Devyn and her department of two, but with no bandwidth to address the needs and no process to follow, the task is often delegated to hiring managers, who contact any number of locum staffing agencies for assistance.
"It was not ideal," says Devyn as she describes the process, or lack ther
eof, of hiring locums. "I had, upon advice from a mentor, drawn up a standard contract that hiring managers were supposed to use with agencies, but of course, this did not happen all the time. So, I would occasionally get a call of distress from a hiring manager who wanted to hire the locum permanently but had signed a contract with a clause promising to pay above market fees to the agency in such a scenario. The inconsistencies created a lot of problems."
In addition to the contractual issues, the lack of process was taking hours from the hiring managers' days. The tasks of reviewing agency contracts, evaluating CVs, and then conducting phone screens were taking time away from patient care.
Something had to give. Devyn knew the need for locums would not subside any time soon, and yet, she absolutely did not have the time to create and manage a process for hiring locums.
.

THE SOLUTION



Devyn knew she needed the assistance of a Managed Service Provider that could create and manage the locum process for LifeBridge. She had the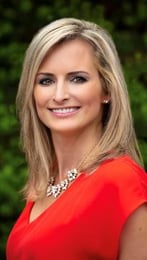 approval from leadership to move forward, so she sought out three potential partners and evaluated each one. Devyn had a contact at another health system who enjoyed working with Healthcare Workforce Logistics (HWL) and recommended them 100%. Devyn could see why. Of the three potential partners, HWL was the newest, and Devyn felt she--and LifeBridge--would receive more direct attention from them.
"I want to know, if I have a problem, I can call one person for help, and that person can solve it," says Devyn. "I knew I would have that with HWL."
The personal attention from HWL began right away as the team managed every detail of the implementation process. They came to Lifebridge to meet with all the
hiring managers and train them on the new process; which would involve completing a locum requisition form online. The form would go to both Devyn at LifeBridge and Wilma
Guieb, the LifeBridge Account Manager at HWL, who would share the details of the job with 12 agencies, all of which had agreed to the terms of the standard LifeBridge contract.
Agencies submit candidates through the Vendor Management Solution (VMS) to HWL, who will then screen each one before sharing the most promising ones with the hiring managers. Once a candidate is approved, HWL works with the Agency Credentialing Manager to ensure the candidate is fully credentialed with both the medical staff office and the individual payers so that the organization can be fully reimbursed.
.

THE RESULTS
Established seamless process for sourcing, credentialing, onboarding, scheduling and paying locums
Allows Physician Recruitment department to focus time and energy on hiring permanent physicians
Saves hours of time for hiring managers
Eliminates non-standard fees and inflated rates
By establishing and managing an effective process for staffing locums, HWL has eased stress on the physician recruitment department and saved time for hiring managers across almost every department. They view their HWL Account Manager as a reliable extension of the team.
"Before HWL, keeping my department fully staffed was especially challenging," says Ron Mendoza, Director of Hospital Medicine Operations at Northwest Hospital. "Now, when we have gaps, I know I can count on Wilma to manage the details and ensure we have locums as needed."
"The time it saves the hiring managers is immeasurable," Devyn says, "But there have been other benefits too. HWL knows the average rates for the various specialties, whereas before, our hiring managers were often in panic mode and would agree to whatever rate the agency demanded. Now that HWL manages the agency relationships, I'm confident we are paying competitive rates."