With 30,00 colleagues serving 185 towns and cities and 360 locations, Hartford HealthCare is one of the Northeast's largest healthcare networks. In addition to operating the state's largest behavioral health network Hartford HealthCare provides a large multispecialty physician group that continues to grow rapidly.
After years of continued growth, Hartford HealthCare saw its use of locums rise with individual facilities going out on their own to contract with and manage locums at the local level. With each practice, department, and clinic sourcing locums without guidance- using different vendors, different insurance requirements, paying wildly different rates, even submitting invoices with different AP codes, the Hartford HealthCare corporate recruitment organization realized that had no idea how many locums were being used, by which departments, and at what cost. In addition, there was obvious legal, process, and overpayment risk. For leadership, locums use had become uncontrollable and unmanageable. Something had to be done.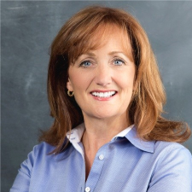 "We had no way of capturing information about locum spend or usage. We hoped to improve our numbers in these areas, but the first step would be implementing a consistent process"
- Patricia Lowicki, Director of Physician Recruitment and Integration
Solving the locum problem would be a big job, and Patti Lowicki and her team knew it was time to take action. But they also quickly realized that they needed help from experts that had the right technology and experience in locums management. So when she met Jeff Niles and Karen Little from Healthcare Workforce Logistics (HWL) at an AAPPR conference, she knew that a solution was now within reach.
Key Challenges:
Lack of consistent process for sourcing, onboarding and paying locums
Unknown number of locum vendors with varying contracts and rates
Managers spending hours of time fielding phone calls and sourcing locums
No visibility into locum usage and spending
Read the case study to learn how HWL and Hartford HealthCare collaborated to deliver a solution with tangible outcomes.

The Association for Advancing Physician and Provider Recruitment (AAPPR)
recently featured the Hartford HealthCare case study in a webinar for their Advancing Connections series.
For more information contact us today!
833-HWL-INFO