Bill Rates for travel healthcare professionals are beginning to stabilize for the first time since 2019. The immediate need for Registered Nurses (RN) at the beginning and throughout the Covid-19 pandemic put intense pressure on hospitals to fill vacancies, regardless of the hit their facilities took to their budget. Demand for staff during the pandemic skyrocketed, and most hospitals due to high vacancy rates of permanent staff needed to meet the demand by using outside staffing agencies. With few options hospitals turned to agencies to supply the nurses their hospitals so desperately needed. With bill rates rapidly increasing, questions began to swirl around what percent of bill rates are going to staff pay packages. The answers to those questions proved elusive.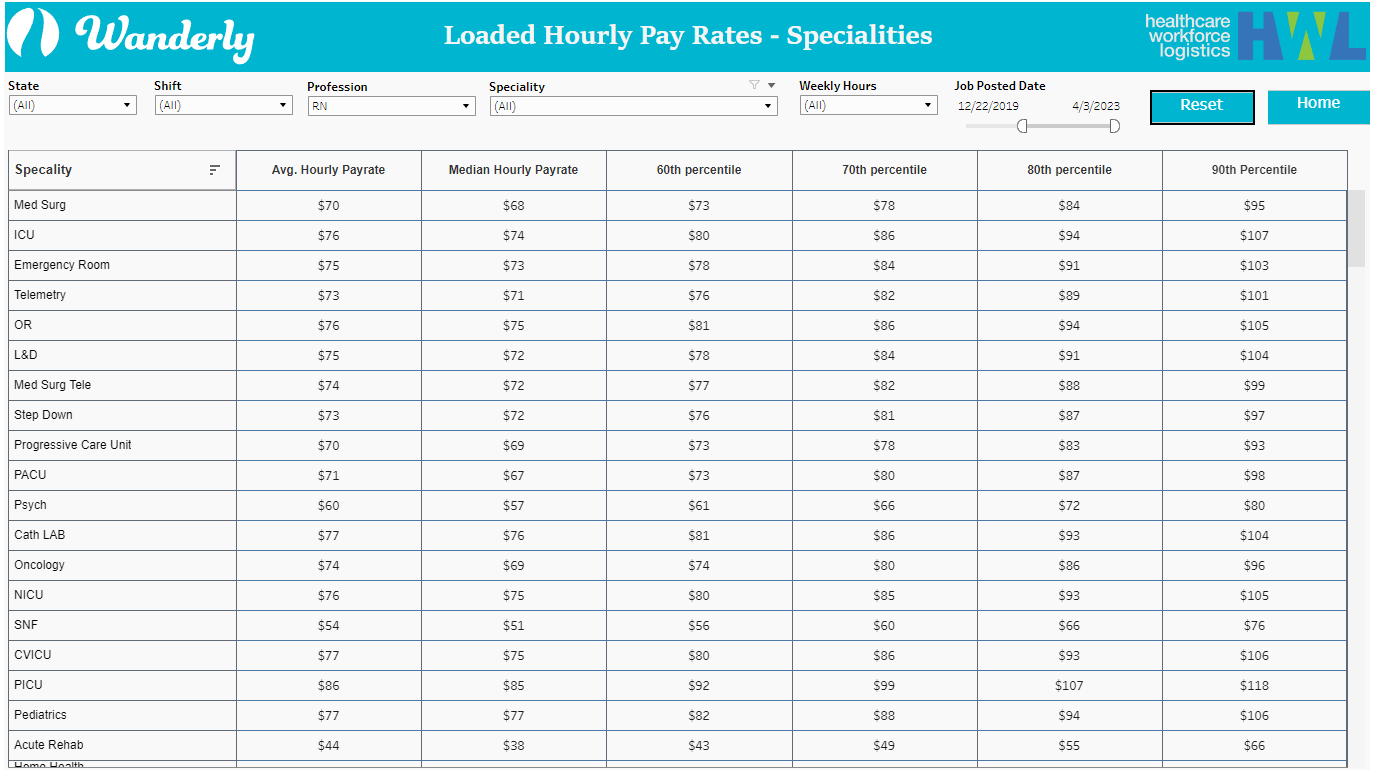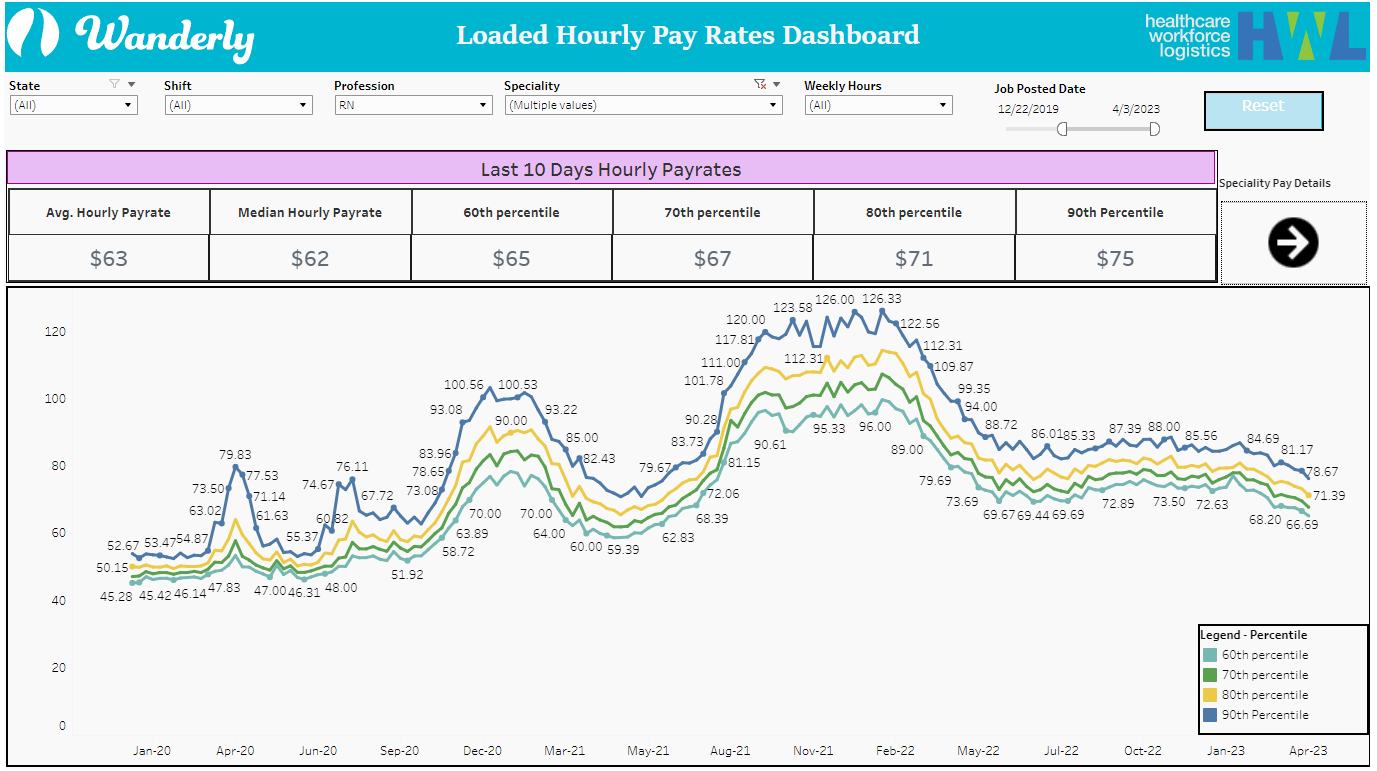 Pay Transparency has been a missing component when it comes to hiring contingent staff. Hospitals using the traditional staffing method have had little to no knowledge of what the contingent staff member was making and what was being allocated to the agency procuring the RN. The ability to properly assess the market pay rates and determine a competitive bill rate from that has not been available to healthcare organizations until recently.
HWL offers proprietary technology that provides insights into pay packages offered in the marketplace for contingent workers of all disciplines. By using this information to allow clients to set pay packages, bill rates can be calculated using a fixed margin that ensures that more pay goes to staff than in a non-transparent model where the client has no say on pay. The HWL VMS providing this information results in savings while also ensuring that pay to staff is competitive, which drives supply.
In the article, Travel Nurse Rates: A Look Back and Future Guidance, Robert Longyear, Wanderly Vice President of Digital Health and Innovation, describes the positive effects of this non-traditional staffing method, "Combining vendor-neutral VMS systems with an effective data analytics approach on the labor market side is allowing HR leaders insight into the former staffing Agency pricing "black box." In addition, the article explains that the technology, now available through companies like HWL, is vital in providing hospitals with the insight needed to make strategic decisions to control contingent labor rates resulting in sustainability for healthcare organizations.
HWL has created the resources and support organizations need to manage their workforce, create streamlined processes, properly evaluate the market, and create cost savings. To learn more about how HWL can support your organization and gain an edge, reach out today.
Source:
Longyear, Robert. "Travel Nurse Rates: A Look Back and Future Guidance." Becker's Hospital Review, 11 Apr. 2023, https://www.beckershospitalreview.com/travel-nurse-rates-a-look-back-and-future-guidance-robert-longyear.html. Accessed 14 Apr. 2023.